Why Play Hire and Fire your Kids?
We understand how stressful it can be to constantly nag your Kids to brush their teeth, keep their hands to themselves, make their bed and on and on.  So we developed a fun game-like system mimicking the workforce for your home, allowing you to HIRE your Kids for jobs around the house and FIRE them when they don't follow the family values & expectations.
Our game motivates Kids to take initiative using Recognition, Reward & Discipline.  Teaching them how to respect your family values, how to be a team player, be responsible and be accountable.
You'll love how it makes your life easier, nurtures your family bond and how your Kids will gain the skills they need to function on their own in the real world.
Want this to work in your home?
Then STOP giving your Kids $$$ for their wants and STOP buying their wants.
It's time to play HFK and teach your Kids to EARN their wants!
Be a "Test Family" and play our Free print "paper" version on this site. Help us launch the HFK App.
Hire and Fire your Kids
"Real World Game - Ready to Play?"
OUR PHILOSOPHY
By giving our Kids the opportunity to be contributing members of a team through daily JOBS and EXPECTATIONS, research suggests we're preparing them to be successful individuals in the real world. Our game-like system at Hire and Fire your Kids is a fun and effective way to achieve this.
BE MORE THAN JUST THEIR BUDDY
As parents we need to nurture strong family bonds and teach our Kids to be responsible, independent and accountable individuals.
THE GAME
Becomes your Kids' primary income stream.  Kids decide "to play or not to play".
Replaces your Kids allowance, no more money given at whim, helps YOU keep your sanity!
Helps Your Kids:
Take initiative
Feel accomplished
Learn to be kind and respectful
Be a team player
Learn the value of a dollar
WIIFM - PARENT
REDUCES STRESS
Less yelling
Less nagging
More time for you
More peaceful and tidy home
CHANGES BEHAVIOURS
Less fighting
More engaged kids
More productive family
Siblings working together
Better behaved, less entitled kids
Kids learn valuable life skills
GETS YOU HELP
More fun and interactive way to get your kids doing chores
Kids that WANT to help and take initiative
Drives/aligns awareness of expectations
Tracks $ given on PayDay + history
Keeps household on track
WIIFM - KID
REWARDS
$$$ PayDay
Winning employee of the month extra prize
FAMILY TIME
More quality time with family/attention from parents
Get along better with siblings & parents
Being part of a team
LIFE SKILLS
Feeling accomplished, proud, happy
Learning value of a hard earned dollar
Strong work ethic
Becoming more prepared/successful for the future
FUN
You can FIRE your parents
Play the Game to earn payday allowance
Equal opportunity for brothers and sisters
Pay Stub payment tracker
THE GAME
---
SET FAMILY EXPECTATIONS - Code of Conduct
Think of your Family like a business - what are the company ("family") values and what is expected of every employee ("family member").
Create your Expectations using our template.  These are things around hygiene, manners or everyday must dos like: be kind, hands to yourself, no yelling, keeping clothes off the floor, turning lights off, making the bed etc.
Kids Kash and Incentive bonuses are given as rewards for following the Expectations.
These Expectations will be followed by every family member, at all times, yep, you too parents!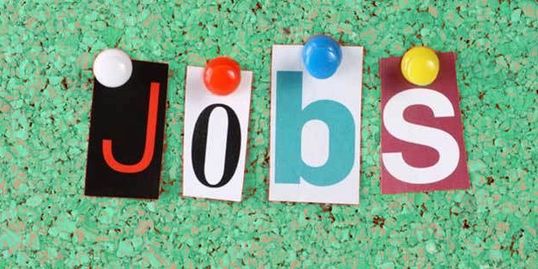 YOU'RE HIRED!
Then, HIRE your employees for extra jobs around the house!  Create jobs (chores) for your Kids to be hired for.  They'll choose as many as they want and earn extra kash or fun experiences of your choosing.
They'll compete to be your family's top performing Employee Of The Month (EOTM) and can be submitted to our monthly EOTM contest for prizes & recognition!
YOU'RE FIRED!
As long as your Kids follow the Expectations they will be eligible for Kids Kash and Incentive Programs.  BUT! If your Kids deviate from any of these expectations, they get 3 X's (warnings), then are FIRED on the 4th. Incentive Program bonuses are taken away and consequence(s) are enforced such as No TV! or no Device!
Incentive Programs:
EMPLOYEE OF THE MONTH
NOT FIRED BONUS
TEAMWORK BONUS